We have some awesome portfolio companies here at Viola Group. Some are very promising young startups that are steadily gaining momentum while others have already amassed millions of users, but no matter what stage of the lifecycle they're in, one thing is common to all of them: There's always a new challenge to overcome.
So for the benefit of our Viola Notes readers, I asked the awesome marketers at some of our coolest startups what their marketing challenges are and how they overcome them. I also asked them what their favorite marketing tools are at the moment and whether they've been inspired by any interesting examples of content marketing recently. Enjoy!

Click on a marketer's name below to jump straight to their entry:
---
Lori Bosh Shepard


Lori Bush Shepard, VP Corporate Marketing, Clarizen
What is Clarizen?
Clarizen uniquely combines true social collaboration with powerful project management to align your team and drive your ideas to execution. Fast to deploy and easy to use, Clarizen harnesses the power of the cloud and empowers high-performance teams by connecting conversations, tasks and projects in a single solution.
What are your main marketing challenges and how do you address them?
Like many companies, the biggest marketing challenge I'm dealing with now is content creation for various parts of the funnel.  The trick is to repurpose everything you create – nothing should be "one and done".
An especially rich source is any user event you host.  We just held our first Clarizen@Work user conference in San Francisco, which had a 93% satisfaction rate, so we knew the content was solid.  We're now taking all of the presentations and turning them into as many as 15 content pieces each – from case studies to blogs to white papers to social media posts.  The bulk of the work went into the initial presentations, and we'll eventually have close to 150 assets to further our marketing efforts.
Clarizen@Work 2015 user conference in San Francisco. Click here to watch Founder & CEO Avinoam Nowogrodski's keynote video.
Favorite marketing tools at the moment:

A customer advocacy tool that has a lot of potential for SaaS companies.  User engagement and adoption is life-and-death, so this is a great way to use gamification to get customers to try out new features, sign up for events and webinars, read blog posts and more.  We tied it to our user conference and saw cross-benefit between the programs – in fact, I spoke about it at their recent conference.

I also have to say Clarizen itself is a huge asset to our team (forgive the plug, but I really mean it – this was the first product I've launched in my career that I couldn't wait to have come out because I wanted it for me!).  We collaborate informally with our internal colleagues and our external PR and event agencies, share and approve documents and manage plans for major events and global initiatives.
It's been a game-changer for our productivity – no more digging in email for the latest version of something, because it's all in Clarizen.
---
What is ClickTale?
ClickTale is the pioneer of enterprise Digital Customer Experience (DCX) Management. It enables businesses to maximize engagement and revenue by optimizing visitor interactions with websites on desktop, tablet or mobile devices. Our ready-to-use SaaS solution integrates effortlessly with and adds powerful new insights and visualizations to traditional Web Analytics, A/B Testing and Voice-of-Customer tools.
What are your main marketing challenges and how do you address them?
One of our marketing challenges is eliciting testimonials. We serve some of the largest consumer brands in the world, and we want our prospects to know about our successes with these are mega-clients, but big brands don't always like to speak out about their vendors.
We've learned that friends help friends, and colleagues help colleagues, so we actively nurture personal relationships within the huge organizations we serve.
We engage our clients face-to-face as frequently as possible and make sure we send the right people for the right job. For example, if we're developing a relationship with a marketing organization, we send marketers to meet them. This way, when we need something from our clients, someone on our team can pick up a phone (or get on a plane) and reach the right person, who is often quite happy to help his friend.
Another one of our challenges – which is common to many companies – is embracing failure. People crave success and reward – it's just human nature. But success always comes on the heels of failure. One of the key challenges I've faced – as funny as it sounds – is to encourage my team to embrace failure.
To maintain my team's excellence, I make a point of encouraging bold ideas and never punishing failure.
We don't want to be like everyone else, we want to try new things that haven't been done yet, so if we don't succeed the first time – or only partially succeed – we will succeed the next. For example, we tried a new type of approach for a recent targeted campaign via LinkedIn, which fell flat. So we did a follow-up campaign and promoted to a whole new domain, and it worked brilliantly. Without that initial failure, we wouldn't have been driven to try something new and wouldn't have enjoyed the success that followed
Favorite marketing tools at the moment:

We use Marketo for marketing automation, but I have a love-hate relationship with this tool. It's a vital platform to manage communication with people in our database and even more importantly, it helps us manage our funnel from lead-gen to customer nurturing, but sometimes it takes too long to configure, which is ironic because it's supposed to simplify the marketing automation process.

I know this sounds self-serving, but I love using ClickTale. It's truly addictive to watch exactly what customers and prospects are doing on our site: the progress of their journeys, what was easy for them to accomplish, and what was frustrating.
Favorite examples of marketing/content marketing by others:
My favorite content is from Tough Mudder. They are doing some amazing marketing, and producing the type of content that truly moves people to action. They convince people to get off their sofas, leave their daily routines, and do the craziest things. Here's a great example of a "get-motivated" movie which explains why normal people would take on such a crazy challenge.
Favorite 'go to' websites/blogs for marketing resources/news:


Hubspot


CMO.com


McKinsey


HBO
---
Pamela Becker, VP Communications, ironSource
What is ironSource?
ironSource is a global technology powerhouse connecting users and apps across devices and platforms. Powering over 7 million successful installs a day across all major geos, ironSource leverages advanced segmentation and targeting algorithms to provide the right content to the right people at the right time.
What are your main marketing challenges and how do you address them?
At ironSource, I would say that our biggest marketing challenge is focus. ironSource is a global company with a number of products and platforms for multiple markets so it's a major challenge to build a unified brand and to communicate clear and compelling messages when you have so many products and target audiences.
So to deal with this challenge, we try to focus on the result instead of the solution. When talking about ironSource's overall offering, we don't necessarily refer to each platform or product (which can be confusing), but rather show where and when they "touch" the user. This is demonstrated in the image below which shows the various touch-points that we use to connect apps and people, such as browsing a social network or installing a desktop app.
ironSource engagement touch-points (click on the image to enlarge)
Of course, we often need to focus on a particular platform for a specific audience, and in these cases, the curse is also the cure: Because we have so many "arms," we can reach wider relevant audiences. For example, while our offering encompasses all devices, marketing our mobile SDK takes us to mobile-focused conferences where we speak with audiences that may be interested in just our mobile platform (for now!). When talking about a single platform, we deliver its messages in a way that also strengthens the overall ironSource brand.
Favorite marketing tools at the moment:

Mention: This is a new favorite that helps us monitor online and social media mentions of our brands in all our relevant languages.

LinkedIn Publisher: We're a little bit in love with this one at the moment. Technology companies are only as good as their employees. We have some amazing people at ironSource, and amazing people tend to be connected with other amazing people. LinkedIn Publisher is a great platform for us to deliver high quality content and demonstrate to our B2B audiences thought leadership amongst our team.

SlideShare: We find SlideShare to be an effective tool to support our SEO efforts. It's easy to repackage good quality posts into good quality presentations, and SlideShare content performs well in Google search engine results.
Favorite examples of marketing/content marketing by somebody else:
I don't have a favorite content marketing example. Instead, I look at successful content marketing bloggers – such as the famous Neil Patel who spoke to the V+ CMO Forum recently – and see what they are doing. This can be more instructive than what they are saying. For example, how long are his posts? How many images? Does he end with a question for comments or other call-to-action?
With that in mind, I am impressed by Daniel Glickman's CMO Confessions blog post "Turning your startup's blog into a traffic bomb".  It has all the right elements: The information is useful, the post is easy to share, it reviews someone else's talk from an event that Daniel manages, it includes plenty of images and an eMaze presentation (Daniel works at eMaze). So in one SEO & social media-optimized blog post, he manages to effectively promote his own blog, his guest speaker, his event series and his company. That's a home run.
Favorite 'go to' websites/blogs for marketing resources/news.
My "go to" resources tend to be people like @jaybaer and @randfish rather than publications. They generally curate the best content. I also check my Twitter lists when looking for inspiration on a particular topic such as social media, SEO or content marketing, and regularly peek at Adage to check out the latest great creative.
---
Nili Goldberg, CMO, Kampyle
What is Kampyle?
Kampyle is one of the leading Voice of Customer (VOC) platforms in the market today. It offers a customer feedback solution whose simple yet powerful platform makes it easy for businesses to implement customer feedback across all touch points – web, mobile, point of sale.
What are your main marketing challenges and how do you address them?
One of our main marketing challenges is around brand positioning. Our goal is to be known as THE 'go to' vendor for brands when they want to listen to their customers, understand them, and then act on the insights to generate real business value (Kampyle provides tools that help brands do exactly that).
Our marketing team is "lean and mean" and just like all marketers we're always on the hunt for cools hacks to help us achieve our goals, so when we find something that works really well, we use the "apply, rinse, repeat" methodology, because the more our "marketing machine" is running smoothly, the more our minds are free to get creative with new marketing initiatives.
Our method is to always reverse engineer our thinking process:
1) Map out our customer persona's journey into 3 simple phases: Awareness, intent and consideration.
2) Pinpoint the phase that's most relevant to Kampyle's lead generation stage.
3) Define the right content piece to suit this phase: What questions and tasks is our customer facing? How can we simplify their life?
4) Double check: Would we personally spend the time to read this paper or implement this tool?
5) Consider the medium and distribution method in order to tailor your message to each platform's uniqueness and its audience's typical behavior.
One of our latest activities was a Voice of Customer launch kit which included work documents, briefs and cheat-sheets. The kit was distributed as a whole and its individual components were also distributed as stand-alone pieces, and it was a great success for us especially considering that we were able to keep our cost per lead low by working with relevant LinkedIn groups and social media networks.
Screens from Kampyle's Essential Customer Experience Toolkit
Favorite marketing tools at the moment:


Typeform – Allows you to build beautiful forms.


Datorama – Marketing Analytics tool that allows you to collect and analyze data in order to get actionable insights. It's one of my favorite, most impressive startups.


Unbounce – Allows you to build, publish & A/B Test landing pages. It's easy to edit and use and has lots of good templates to save you lots of time.


KISSmetrics – Allows you to track, analyze and optimize your digital marketing performance. Also helps to ace SEO.


Kampyle – A simple product that every customer-facing site needs, built by a company that understands the psychology of marketing and helps brands hear their customers "voice" in order to improve their business.  That's why I joined the team 🙂
---
Ronen Artman, VP Marketing, LiveU
What is LiveU?
LiveU is the pioneer and leader in IP-based live video services and broadcast solutions for acquisition, management and distribution over multiple cellular networks. LiveU's portable transmission devices are used by the world's top broadcasters, news agencies, and sports organizations, such as AP, BBC News, NBC, the NFL and Sky News.
What are your main marketing challenges and how do you address them?
Our main ongoing challenge is to generate momentum and excitement around LiveU and to solidify our position as the leader in the cellular bonding space.
We've found that the best way to market our technology is to promote LiveU in action, covering the world's top news and sports events and to show good practices and different uses of LiveU units (e.g. behind the scenes reporting, interviews with the players, press conferences, vox pops with the crowd etc.).
Take the FIFA World Cup 2014™ as an example. With so much "noise" around the games, we needed to use a multi-pronged marketing effort to generate buzz around LiveU and strengthen our position.
Here are the top SIX marketing tactics which worked for us:

Cool photos: We wanted to leverage the power of visual content so we used photos everywhere we could, especially on Facebook, Instagram, blogs, PR, and news bulletins, and we got "everyone" involved in this effort (our tech team, partners and customers all took photos before and during the games). TIP – If photos are play a crucial role in your marketing efforts, consider sending your own photographer with a good camera.

Video Clips: We used video clips (like this one) for promotion in the run up to the games and after the event itself, posting them on social media, blogs, and linking them to our press releases, articles, customer mailings etc.

This clip (above), for example not only showcases the atmosphere at the World Cup in Brazil but also demonstrates LiveU's capabilities at the same time.

Photo Competition with prizes: In an effort to engage with our customers on social media, we launched a photography competition showing the LiveU units being used to cover the games. It was great seeing the entries, which really captured the atmosphere in Brazil.

Infographics: Everyone loves statistics, and infographics are super popular so we produced some every week showing the growth in LiveU usage, and then a final version with key data, which was tweeted, posted, and used in our PR and mailings. The data backed up the extent of LiveU's deployment.

PR: With pre and post-event press releases, interviews, feature articles and a case study, PR played a central role in our coverage. The World Cup was also used as a basis for subsequent speaking opportunities, for example Sports Video Group, Streaming Media and International Sports Convention.
Winners of our FIFA World Cup 2014™ Photo Contest + Infographic showing LiveU usage during the World Cup

Favorite marketing tools at the moment:


Marketo for website promotion, remarketing campaigns, pop-ups etc.


CampaignMonitor for our email marketing campaigns. We use it send targeted emails to our customers to promote products and generate sales with advanced reporting. Targeted emails, including monthly newsletters, are one of the most important channels for our business.


LuckyOrange for real-time web analytics.
Favorite 'go to' websites/blogs for marketing resources/news:


Inc.


Wired


Fast Company


Industry magazine dailies and newsletters e.g. Streaming Media, TV Technology, TV NewsCheck
---
Shachar Radin-Shomrat, CMO, myThings
What is myThings?
myThings is a global leader in programmatic ad solutions. Running personalized retargeting campaigns on desktop, mobile and Facebook, the company personalizes over 5 billion impressions a month for the largest e-commerce brands in 30 markets including Adidas, Walmart, ToysRUs, Very.co.uk, Littlewoods, Zalando, Orange, Best Buy, and Microsoft.
What are your main marketing challenges and how do you address them?
Our main marketing challenge is twofold: First, how to reach our niche audience (advertising decision makers in the world's top e-commerce brands), and once we have their attention, how do we stand out so that they see us as the obvious vendor for them to work with.
How we deal with it:
1) We leverage massive amounts of data at our disposal to produce a variety of marketing collateral. As a global big data company, we have access to huge amounts of retail data and we continuously analyze this data to extract marketing insights and then package them for PR purposes. For example, on the day after the world cup finals, we distributed an infographic called The World Cup of Online Shopping, examining how winning or losing a World Cup match affected online shopping behavior in each country. The result was an original and creative infographic that was easy for journalists to embed in their articles and it led to exposure in a number of top publications, including Forbes magazine.

The World Cup of Online Shopping – Infographic teaser
2) Building mutually beneficial relationships with strategic partners to boost our brand exposure. In the early days, we would work very closely with the marketing departments of our channel partners (ecommerce platforms, agencies and affiliate networks) in order to build relationships that led to guest speaking opportunities at their events, invitations to write guest posts in their blogs, and opportunities to create joint case studies – all of which helped gain exposure in our target market.
3) Sponsoring events. We've discovered that in some cases, it's just as effective to sponsor an event as it is to have a booth. Once we arrived at this conclusion, we were able to significantly increase our exposure for a fraction of the cost, plus it helped to position our brand appropriately in the advertising space in which we operate. Now that we are a mature company, we focus mainly on lead generation events in which we secure guaranteed meetings with decision makers.
4) Retargeting. I strongly believe that no marketing plan nowadays is complete without it. After investing so much in generating traffic to your content and site, increasing the odds of conversion for those hard-earned visitors is an essential marketing tactic.
Screenshots from the myThings website + examples of event sponsorships
Favorite marketing tools at the moment:


We're in the early stages of working with Act On (a marketing automation tool) to help with our lead nurturing efforts.


For impactful content distribution, one of my favorite tools is Roojoom, a platform that generates guided content journeys. Roojooms are used by myThings for both marketing and sales purposes and can be tied in with our retargeting activities for maximum ROI.


daPulse is a great internal team management and communication platform, enabling both structured and unstructured knowledge sharing. This has increased transparency and efficiency considerably in our global team, which is spread over 11 markets.


And it goes without saying that myThings is, of course, our favorite online retargeting tool!
Favorite 'go to' websites/blogs for marketing resources/news:
Adexchanger and Exchangewire are the "Financial Times" of the programmatic ad industry, which myThings is a part of, so every morning begins with catching up on their latest news. However, I also follow broader marketing and advertising publications such as AdAge, Media Post and AdWeek/RetailWeek, among several others.
---
Jonny Steel, VP Marketing, Payoneer
What is Payoneer?
Payoneer empowers global commerce by connecting businesses, professionals, countries and currencies with its innovative cross-border payments platform. With Payoneer's fast, flexible, secure and low-cost solutions, businesses and professionals in both developed and emerging markets can now pay and get paid globally as easily as they do locally.
What are your main marketing challenges and how do you address them?
One major challenge we face is breaking into new global markets. How we deal with it:

First, we research the market thoroughly by hiring a community manager who speaks the language, and have them reach out to any existing customers and industry influencers to learn about the unique challenges they face.

Second, we build a marketing plan using our proven techniques in other similar markets, but always localized to the new country (localization means translating as well as adapting to nuances of the place).

Third, we execute and scale. Over the past year we have successfully achieved this kind of growth in markets such as Korea and Vietnam and are now doing the same in India.
Another one of our challenges is converting new users into active customers. Our sign-up flow is a form of freemium. It's free to sign up to Payoneer and new customers only pay once they start getting value. Through multiple acquisition channels we have 100,000+ signups per month so the next challenge is getting these guys active.
How we deal with it:
Our approach is to blend together content marketing to gain trust with more aggressive messaging and offers. We send these new customers a variety of emails that explain exactly how to get started, including a dynamic Roojoom explanation and an invite to a monthly new customer webinar in their language.
Payoneer blog & Onboarding roojoom
Our data shows that timing is everything so we make our biggest effort in the first few days and weeks.
Favorite marketing tools at the moment:

Our company blog – Around 8 months ago we began the mammoth project of both redesigning our company blog and refreshing the content strategy. With content now in seven languages and over a million monthly sessions it has become a top tool for engaging with our global audience – both existing and potential customers. We're now fine-tuning the funnel to convert visitors into customers but having been recognized by Hubspot as a "Cool Company Blog Everyone Will Enjoy Reading", we now have a great platform to grow our brand.

Trendemon – We recently started monitoring exit intent using Trendemon. Tracking the movement of the mouse, the moment that a visitor has shown that they are heading for the 'x', we trigger a message with one final offer either to subscribe, download something or sign up.

Falcon Social – With millions of customers worldwide and a fast growing community team, we needed a tool to collect all the comments and feedback into one area and make sure we're engaging, not missing any questions or important feedback. Initially we posted directly on each of the social networks, and manually searched them to find what was being said about the company. Falcon Social helps us to manage our 'push and a pull' social strategy so that we can get back to our fans quickly, while also putting quality content out there for audiences to discover.

I also like Brandwatch (for social media listening), Roojoom (a presentation/content marketing tool), Unbounce (to easy build, publish and test landing pages) and Visual Website Optimizer (for A/B Testing).
Favorite examples of marketing/content marketing by somebody else:
It's no secret that Hubspot are probably the best in the business for content marketing. One particular example where I feel they really nailed it was their recent report comparing Meerkat and Periscope. The timing of its release was perfect – there was already loads of buzz in the media about these new tools and the battle taking place between them, with Twitter at the center of the story. Marketers are always looking to use the latest technologies but need guidance on how best to use them. Releasing content that brings real value at the right time is a true art, and Hubspot got it right again.
---
 Nesya Gilad, Marketing Director, PlayBuzz
What is PlayBuzz?
Playbuzz enables publishers, bloggers and brands to engage users, increase web traffic and reach an audience of millions via free authoring and embedding of Playful Content.
What are your main marketing challenges and how do you address them?
One of our biggest challenges (and a happy one at that!) is handling the explosive growth we've seen, while also educating the market and helping publishers, brands, marketers and others succeed by empowering them with the right tools and thought leadership so they can thrive in the social publishing era.
How we deal with it:

Highlight Case Studies & Success Stories (B2B): We use our blog and our B2B social channels to showcase examples of success stories from publishers who have made a real impact and we highlight actionable takeaways from each example.

Playbuzz: A Case Study in Engagement by Fractl – February 2015

Speak at relevant events (B2B): We also present at major industry conferences and use other avenues for thought leadership in the digital publishing and marketing space.
Tweeting about our team speaking at major industry conferences

Press coverage: Thankfully, the success we've had as a platform that drives results has earned us some great press coverage, like this recent Digiday piece for example, which helps a lot too!

Growing our community of citizen creators (B2C): Among our millions of end users, we have tens of thousands of users who are actively publishing amazing content that truly forms the backbone of the PlayBuzz ecosystem. It's super important for us to encourage engagement with and between these people, to create an awesome, thriving culture around our B2C channels.
Favorite marketing tools at the moment:


For email marketing, we've been using MailChimp, which we've integrated nicely into our WordPress-powered corporate sites.


For social media management, we like the Oktopost scheduler and conversion tracking tools


We use Mention to monitor the conversation about us around the web


We use NewsWhip to track the social impact of our consumer-facing content.


CoolaData is the platform we turn to for big data analytics across the Playbuzz publishers' network, which includes some 5000 premium sites that are actively creating their own playful content and embedding others' items.
Favorite examples of marketing/content marketing by others
On the Playbuzz marketing team, we keep our eyes on a lot of marketing platforms, social media optimization services and B2B-oriented SaaS tools to see how they go about empowering their audiences with content. One of the companies we've been looking at lately is Outbrain, especially the way they leverage their content-driven data to produce compelling stories about audience engagement, especially through their Brainpower blog column and newsletter (which is awesome).
Favorite 'go to' websites/blogs for marketing resources/news.


Contently (The Content Strategist)


Copyblogger


Content Marketing Institute
---
Rachel Eisenhauer, Marketing Director, SundaySky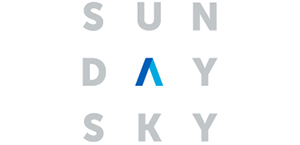 What is SundaySky?
SundaySky's personalized video marketing platform, SmartVideo Cloud, enables brands to deliver scalable one-to-one video experiences at each stage of the customer lifecycle, fostering long-term customer relationships. Leading brands partner with SundaySky to engage prospective and current customers, resulting in higher revenue, lower costs and deeper loyalty.
What are your main marketing challenges and how do you address them?
At SundaySky, our target persona is the CMO of leading Fortune 500 brands, so as you would expect, one of our main challenges is to capture their attention from a cold email. So – we let our product speak for itself and use it for our own customer acquisition and retention marketing.
How we deal with it:

Our platform, SmartVideo Cloud, generates a personalized video in real time that is unique to the individual viewer watching it. We create and send personalized videos to educate prospects on what SmartVideo is – by using SmartVideo – to pique their interest to schedule a meeting to learn more. The videos can act as a post-meeting follow up or to re-engage formerly cold prospects.

We also deliver personalized videos to our existing customers to nurture, grow and deepen our relationships with them. Our customers garner additional interest and awareness for our product, too, by sharing and forwarding the videos within their organization and across their teams.
Example of SundaySky email containing a personalized video


When we deliver personalized videos to prospects and customers, the engagement rates are fantastic. Compared to static email messages, our personalized videos are not only opened and viewed at a significantly higher rate, but are also forwarded and shared throughout the organization over and over again. These personalized videos are viewed 2.85 times per unique viewer, which is higher than our average SmartVideo view metric; other programs typically have roughly 1.5 views per unique viewer. Over 63% of these personalized videos are viewed by C-level or VP-level titles.
The takeaway: use your product to your own marketing advantage, and be a power user of it. As a marketer leveraging our platform, I can also share feedback, experiences and requirements to our product and R&D teams to help inform roadmap planning and enable to our own customers.

SundaySky personalized video gallery
Favorite marketing tools at the moment:
My favorite marketing set of tools is Hubspot for a few reasons.


Above all, the tools available are fantastic – extremely user-friendly and intuitive.


The brand's personality comes across in the platform as well. For instance, if you are drafting a social post, the prompt asks you: "What do you want to say to your beloved followers?" It sounds like a Hubspotter is speaking directly to me, versus a monotonous "Write post here."


Finally, Hubspot is probably the most effective user of Hubspot, which speaks volumes to their product. It's an inbound and content marketing platform, so its resources, content academy and blogs are non-stop and always give me information I didn't know I was looking for – I just wish I had more time to read them!
Favorite 'go to' websites/blogs for marketing resources/news:


Hubspot Marketing Blog and the Sidekick Blog for inbound marketing & sales-marketing alignment


AdExchanger for advertising news


OpenView Blog for b2b software advice


Content Marketing Institute content marketing go-to


Think with Google


Harvard Business Review for leadership advice


Behance and Visually for creative inspiration
---
Vivek Wagle, Senior Director of Brand & Community, Tapingo

What is Tapingo?
Tapingo makes mobile commerce easy both for consumers (by making the process of finding out what's available nearby easy and delightful, then facilitating a one-touch transaction) and for merchants (by eliminating long lines and inefficient operations and boosting sales).
What are your main marketing challenges and how do you address them?
We market our product to college students so we sign agreements with universities to bring our services onto their campuses. Therefore, our goal is to be known as an amazing resource for technology, mobile commerce, payments, and security among the higher-education community.
Our two main marketing challenges are:


To stimulate lasting engagement among our consumers (mainly college campus residents)


To grow positive awareness and advocacy among our business community (mainly the higher-education sphere).
As you can imagine, they require very different approaches.
B2C:


Strong activity via Social Media: For our consumers, creating sustained engagement through conversation on social media has proven effective for us. We are very responsive on Twitter, and we constantly put out fun content via email and Instagram. If you do a Twitter search for the term "Tapingo", the feed is overwhelmingly populated with love for our product.

Physical, offline interaction: We also acknowledge the need to be on the ground with our student community. At each Tapingo launch, we ensure that the Tapingo team is there to drum up excitement and participation in person, organizing parties, contests, and giveaways. Our campus coordinators serve as amazing brand advocates who champion Tapingo's values to a wider community.
B2B – Participation in both online & offline events: On the business side, nothing beats honest, face-to-face contact. Sharing educational, non-salesy content via presentations, seminars, and webinars at industry events about how mobile technology is changing campus life have given us a reputation as a thought leader in the education sphere.

Tapingo marketing examples

Favorite marketing tools at the moment:


We use MailChimp for email marketing. We like its user-friendly approach and versatility but their analytics could be stronger.


We use MixPanel to measure engagement with our mobile app and to track user behavior.


We use SurveyMonkey to gather data on consumer opinions and preferences.
Favorite examples of marketing/content marketing by others:
OKTrends was the content marketing arm of OK Cupid, and it was largely responsible for the platform's success. OK Cupid's premise was simple: data and algorithms make better dating predictions than traditional "matchmaker" analysis. OK Trends created incredible insights from OK Cupid's data and shared it widely. Journalists picked up the stories on OK Trends, and it was seen as a font of wisdom for not only dating insights, but how to use big data to provide big solutions to longstanding problems. OK Trends was therefore more than just a "campaign" – it was a pillar of OK Cupid's marketing and a content-marketing success story.
Favorite 'go to' websites/blogs for marketing resources/news:


Medium: Some of the best advice on marketing is on Medium these days.


LinkedIn Publisher: If you can get through the spammy, superficial, self-promotional content, there is great insight on LinkedIn's content platform


Google News: Old school, but just plugging in the names of big players, competitors, and role models gives you a great passive feed
---
Uria Fiano, VP Marketing, Tonara
What is Tonara?
At Tonara we transform the teaching, learning, practice and performance of piano through a new digital experience that is interactive, immersive, shareable, engaging and irresistible. Wolfie for Piano app (for piano teachers and students) turns piano practicing into a playful, rewarding, interactive experience that engages piano students and provides answers to today piano teachers' needs. We're getting kids to spend time at the piano, with the same technology that's pulling them away from it. And our Tonara app (for concert pianists and amateurs) is "the ultimate musician's companion".
What are your main marketing challenges and how do you address them?
Currently Tonara is focusing on marketing our Wolfie for Piano app (a best-in-class educational platform for piano teachers and students) using some B2B2C tactics, or in other words, we're communicating our value to and through teachers in order for parents to understand why their kids will greatly benefit from practicing with Wolfie.
Addressing a triple-headed target is one of the most exciting challenges a marketer can live. Each segment needs to be addressed through different channels with different messages, without compromising the branding promise.

Screenshots from Tonara.com
How we deal with it:


Given the fact that our end-users are students, and teachers are enablers, we use a mix of digital channels to reach them, with email marketing and tradeshow presence probably being the top two. This mix helps us to increase different types of awareness and engagement among the segments.
Wolfie for Piano demo in action at a tradeshow

One of the most successful and fun campaigns we ran recently was dedicated to the birthday of Wolfie (a.k.a. Wolfgang Amadeus Mozart), who was not only one of the most amazing composers in history, but also one of the most prodigious 'music students' of any time. In fact, it's Wolfie who inspired the name of our educational app. The goal of the campaign was to engage piano students, their teachers and parents, generate brand awareness and drive installs and conversions.
The cross-platform campaign invited new and existing users to 'Put Mozart on the Map' by playing with Wolfie for Piano one of Mozart's pieces available in our catalogue during the 24 hours of the composer's birthday. Thousands of users from all over the world joined the event and the titles of the played score were displayed in real time on a dedicated map. Our existing users loved the concept, the campaign attracted new users, and we got great press coverage too, so thinking creatively paid off.
"Put Mozart on the Map" – Wolfie for Piano campaign

Last but not least, Wolfie for Piano is an iPad app, therefore we work hard on ASO and on our relationship with Apple to create 'featured on the AppStore' opportunities.
Favorite marketing tools at the moment:


I use App Annie to track installs and Wolfie for Piano dynamics in the AppStore sphere.


With Facebook Analytics I measure the impact of our FB campaigns, end to end.


I use Mailchimp for our email marketing and Appsflyer to measure non-organic vs. organic installs generated with the campaigns.
Favorite examples of marketing/content marketing by others:
Given the nature of Wolfie for Piano, I am always looking for great examples of digital marketing related to kids and education. One standout case was GoldieBox campaign. I knew nothing about this little company until an ad released last year blew my mind and I found myself amazed by their bold message 'GoldieBox is a toy company out to show the world that girls deserve more choices than dolls and princesses. We believe that femininity is strong and girls will build the future — literally.' Within just a few days the commercial had 2M views on YouTube. Not only girls, but also (mature) boys like me got hooked by their marketing and message. The fact is, piano students are also stronger (and cooler) than what is commonly perceived, and Wolfie for Piano is here to prove it!
Favorite 'go to' websites/blogs for marketing resources/news:


Story Needle, a blog by content strategist Michael Andrews


Violeta Nedkova's Blog (writer/marketer/entrepreneur)


Vero blog


Roojoom blog


Radius blog
---
Sagit Drory, VP Marketing, Yallo
What is Yallo?
Yallo is an over the top communications provider on a mission to make people fall in love with the phone call all over again.
What are your main marketing challenges and how do you address them?
We have 3 main marketing challenges at Yallo: Messaging, Retention and Social Channels.
1) Messaging: Yallo does many things (the app has many features) and since most readers have a short attention span, one of our challenges is to package all of our benefits into short, precise marketing messages in a way that allows us to cover all the features and make sure that they are actually read.
How we deal with it:
We decided that instead of focusing our messaging on Yallo as a whole we would create specific messaging for each feature, and segment each message to its corresponding audience. For example for Facebook we have different campaigns, one for travel oriented features and another for tech savvy segments (early adopters), and we've used different banners and copy for each campaign. We also created a short video with viral elements for each feature that can be circulated in relevant outlets.
Yallo campaign: Take your own number with you whenever you travel abroad
2) Retention: Sometimes we find that users install Yallo but don't end up using it for long, or at least not to its full potential, because they haven't understood all of the features, so another challenge for us is around educating our users about Yallo's various features so that they understand how they can use the app to their advantage in different situations.
How we deal with it:
We educate our users by demonstrating situations where the app's various features would prove useful to them. We do this through emails, social monitoring, joining online discussions/hangouts, videos illustrating problem vs solution etc. Also, whenever there's a press release or write-up about Yallo (happily there's been a lot recently!), I make a point of following up on any comments written in response to the articles and participating in the online discussion when needed, reinforcing our added benefits, how to best use Yallo etc.
Yallo campaign: No cell reception? No problem!

3) Social channels: Launching social activity, growing our channels and building a following (without buying followers of course) isn't easy. Getting your brand out there so people show enough of an interest to follow you requires a lot of effort and hard work. And the challenge isn't just in growing our social following but also attracting the right kind of audience.
How we deal with it: This is still an ongoing struggle for us, which is why I was happy to hear from Neil Patel (at a recent Viola Group meetup for their portfolio company CMOs) that this is something many young companies like us face. Our app was launched just a few months ago but it is already picking up steam. Prior to the launch what I would do (and still do) is search for content that's relevant to our industry and post it regularly on our social channels, which helped to attract our first set of followers. Interacting with them too whenever I could also helped to boost our social community.

Yallo – The Future is Calling (explainer video)

Favorite marketing tools at the moment:


HootSuite is my favorite go-to social management tool. I use it daily, and I also look at their basic analytics (available with their free plans) which includes a Twitter and Facebook profile overview and click summaries.

I'm a big fan of BuzzSumo. I use it for a variety of tasks including Social listening, content analysis, influencer research and gathering content ideas. If I want to identify what content is getting shared heavily within our niche, I type in a topic (also supports domains and other search operators) and it shows me all of the most shared content, plus I can find out who is sharing that content too.

I can't live without Appsflyer! No marketer should start spending money marketing their app without a good tracking tool, and Appsflyer allows me to track all of my marketing activities. It gives me data on how many clicks, installs and loyal users I have, their geo location and more (any event within the App that I would like to track) from each channel. Also, I can set up the links in a way that allows me to drive users to specific pages within the App. My only criticism is that they don't give in-depth info on organic traffic. Plus their dashboard could use a bit of an update in my opinion.

Upsight is our "other" analytics tools (in addition to Google Analytics). I use it on a daily basis. In addition to the standard analytics, it gives me access to information on my users such as quality of users, retention figures, LTV and more.

Swayy is a great tool for sourcing relevant content. I receive daily emails with relevant articles from various publications which I indicated as "interesting" to me, which then allows me to either share them on my social channels if I think it could interest my followers or join online discussion when relevant.
Favorite examples of marketing/content marketing by somebody else:
I know that this video is well known and won't be new to anybody, but this is my all-time favorite: DollarShaveClub.com – Our blades are f***ing great! I love how they managed to take a very boring subject and bring it to life using just humor. It was viral hit with approx. 19 million views on YouTube and I am sure that the ROI on this video is every marketer's dream 🙂
Favorite 'go to' websites/blogs for marketing resources/news:


Marketing Land


SEMRush


Social Media Examiner


Swayy blog


HubSpot blog
---
Hila Shitrit Nissim, VP Marketing, Viola Group
What is Viola Group?
With over $2 Billion under management, Viola Group is Israel's premier technology oriented private equity investment group.
What are your main marketing challenges and how do you address them?
Viola Group is a very unique firm with several sub brands in it (including Carmel Venture, Viola Private Equity and Viola Credit) so one of my main marketing challenges is related to the brand itself and messaging.
Another challenge relates to our target audiences, which is also a diverse mix of entrepreneurs, investors and the general high-tech eco-system. As for the entrepreneurs – we also target several types of companies in various stages.
How we deal with it:
I arrange a lot of roundtables, forums and events in order to meet our audiences in person, which works very well for us. We also use the general media, social media and content marketing to increase our brand awareness and thought leadership.
Favorite marketing tools at the moment:


Mobilize: An amazing tool for community management and engagement


Hootsuite: I use this platform for social media channels management


Mention: I use this to monitor our mentions in social media and blogs


Splash & Evolero: For event invitation and registration


Canva & Smore: For design and newsletter creation
---
Noya Lizor, Director of Content, Viola Group
What is Viola Notes?
Viola Notes is a Viola Group's official blog, designed to empower tech companies for growth.
What are your main marketing challenges and how do you address them?
One of my responsibilities as Director of Content at Viola Group is managing the group's blog. Managing a corporate blog where the contributors include both Viola Group team members (including myself) and guest bloggers as well, is like a cross between a juggling act, conducting an orchestra, and running a race. It's an ongoing process of filling up my content calendar, communicating with all the various contributors, researching, writing, editing, organizing visuals, publishing the posts, promoting them, and then doing it all over again.
So I would say that my biggest challenges are time management, maintaining a super high standard of content, and of course, getting our blog posts in front of as many eyeballs as possible.
How I deal with it:


Time Management: Honestly, I'm still working on this one (there never seem to be enough hours in a day!) but I do try to devote a set amount of time each week to writing, reading/researching posts, communicating with contributors (both from within Viola Group and outside it), sourcing and preparing visuals (visuals are an important element of this blog) and promotion. Some weeks, certain tasks take more time than they usually do due to unforeseen circumstances (hate those!), but having a timetable and at least trying to stick to it, helps (your sanity if nothing else).

Maintaining a super high standard of content: This blog is still quite young (next week Viola Notes will be 5 months old!) but already I can see a pattern that I'm pretty happy about, which is an extremely high "Avg. Time on Page", which basically means that the posts must be interesting enough for people to spend a good amount of time to read them. To maintain a high standard, I encourage contributors to write about what they know well or what inspires them. Passion always has a way of coming through in your writing when you know a lot about the subject matter, and readers appreciate it. I also take time to not just source images but also create original visuals to accompany most of the posts, because I believe that it adds to the 'experience' of the post as a whole.

Blog post promotion: This is a topic so huge it's worthy of its own post so I can't really deep-dive into my promotion hacks here, but in a nutshell, the trick is to figure out where your target audience spends time online, and then make sure that you're promoting the right content to the right people. I use a combination of social media channels (Facebook, Twitter, LinkedIn and also more recently Instagram, Pinterest and YouTube). I also promote on Quora, Hacker News, Inbound.org, Reddit, and GrowthHackers.com. We also use PR, and my choice of paid promotion is Outbrain (full disclosure: it's a Carmel Ventures portfolio company, but regardless, I find that I get more clicks for my buck from Outbrain than from boosted posts on Facebook, for example).
Favorite marketing tools at the moment:


Awesome Screenshot: My favorite tool for snapping screenshots


MailChimp for email marketing and AddThis for social sharing in the blog


Online Convert to convert one type of file to another


Compress.io to reduce the size of huge GIFs while preserving great quality
Favorite 'go to' websites/blogs for marketing resources/news:


Orbit Media blog


Digiday


Inbound.org


Contently (The Content Strategist)


GrowthHackers.com


Groove


Buffer blog
---
Favorite Tools Summary
This is the mega-summary of all the marketers' favorite tools listed in this post. There are 45 tools in total – hope you find at least one or two that are new & useful!
GOT SOME MORE COOL TOOLS TO RECOMMEND? Leave us a comment with your recommendation in the Comments area below the post.
A/B Testing & Conversion Optimization


Unbounce – Lets marketers build, publish and A/B Test landing pages without IT or software.


Trendemon – Conversion optimization platform.


Visual Website Optimizer – A/B Split and Multivariate testing tool.
Advocate Marketing


Influitive – Advocate Marketing Software. Influitive makes it easy for B2B marketers to recruit, mobilize and recognize advocates to support marketing campaigns, refer new clients and close deals.
Design & Utility Tools


Canva – Amazingly Simple Graphic Design Software


Awesome Screenshot – Capture, Annotate and Share. Capture all or part of any web page. Add annotations, comments, blur sensitive info, and share with one-click uploads.


Adobe Kuler – Color wheel | Color schemes. Create color schemes with the color wheel or browse thousands of color combinations from the Kuler community.


Online Convert – Convert files like images, video, documents, audio and more to other formats with this free and fast online converter.


Compress.io to reduce the size of huge GIFs while preserving great quality
Digital Customer Experience & Customer Feedback


ClickTale – Digital Customer Experience (DCX) Management. Enables businesses to maximize engagement and revenue by optimizing visitor interactions with websites on desktop, tablet or mobile devices.


Kampyle – Customer Feedback for the Digital Enterprise. Get a deep understanding customer behavior on your website and correlate the data with your web analytics for even deeper insights.
Email Marketing


MailChimp – Online email marketing solution to manage contacts, send emails and track results.


CampaignMonitor – Makes it easy for you to create, send, and optimize your email marketing campaigns.


Smore – For design and newsletter creation
Event Invitation Design & Management


Splash – Build beautiful event websites. Splash is the world's first experience marketing software that maximizes event impact – before, during, and after.


Evolero – Create Better Events. Evolero is a management platform for all your events, from ticketing to community.
Form & Survey Building Software


SurveyMonkey – Online survey & questionnaire software


Typeform – Form & survey builder that makes asking questions easy & human on any device. 
Inbound Marketing & Sales


Hubspot – Inbound marketing and sales platform that helps companies attract visitors, convert leads, and close customers.
Marketing Automation


Marketo – Marketing Automation Software that helps marketers master the art & science of digital marketing to engage customers and prospects.


Act-On – Marketing automation software platform with email marketing, lead nurturing, lead scoring, CRM integration, social media & tracking tools.
Marketing, Mobile & Web Analytics


CoolaData – End-to-end Big Data Analytics & BI in a single platform


Datorama – Marketing Analytics


KISSmetrics – Customer Intelligence & Web Analytics


LuckyOrange – Real Time Web Analytics.


MixPanel – Analytics platform for mobile and web.


App Annie – One easy-to-use platform for everything, from app market data analysis to app store optimization.


Appsflyer – Mobile App Tracking & Attribution Analytics


Upsight – Mobile Marketing & Analytics for App Developers. Analytics tools that give access to information on your users such as quality, retention figures, LTV and more.

Programmatic ad solutions & Retargeting


myThings – Customized programmatic ad solutions that run personalized retargeting campaigns on desktop, mobile and Facebook.
Project & Community Management


Clarizen – Powerful online Project Management Software


Mobilize – Communicate better with your network of partners, freelancers or members


daPulse – A social communication tool for improving the internal information-sharing processes within an organization.
Publishing/Content Creation & Discovery


LinkedIn Publisher – LinkedIn's publishing platform


SlideShare – Upload and share publicly or privately PowerPoint presentations, Word documents and Adobe PDF Portfolios.


Roojoom – Online marketing intelligence platform that increases conversion and engagement through personal Content Journeys across customer life-cycle.


Swayy – Personalized content discovery platform that helps you discover the most engaging content to share with your audience across social networks.
Social Media Engagement, Monitoring & Analytics


Mention – Real-time media monitoring application. Listen to what's being said on the web and social web. React quickly, collaborate, and analyze your online presence.


Falcon Social – Social Media Management for Enterprise. Listen and engage. Publish and measure. All from a unified platform.


Brandwatch – Social Media Listening and Analytics Tools


Oktopost – Social Media Management for B2B Marketing


NewsWhip – Tracks the sharing of all content on social networks. The platform identifies trending stories, engaging writers and key influencers in thousands of niches and locations.


HootSuite – Manage social networks, schedule messages, engage your audiences, and measure ROI right from the dashboard.


BuzzSumo – Social listening, content analysis, influencer research and gathering content ideas. Provides insights into the most popular content online and the influencers sharing it.


AddThis – Social sharing and website engagement tools. Drive results through deep audience insights and easy-to-use engagement tools.
---