Ely Razin, CEO at CrediFi
Age: 52
Lives in: Modiin, the city of the future!
Significant others: Married + 4 "wonderful, exhausting kids"
Company's main offices: We're dual headquartered, in New York and Tel Aviv (Modiin, actually).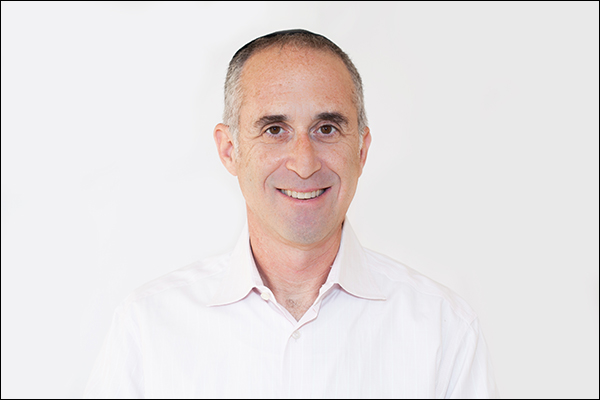 Ely Razin, CEO at CrediFi

What does your company do and why is it unique?
We are a Big Data company, focused on the global, $5+ Trillion market for Commercial Real Estate finance; this market has been opaque for a long time, and this opacity was part of the cause of the 2008-9 Credit Crisis. We are now providing transparency and creating an inventory of loans for this financial market via data and analytics.
What are you most proud of in your company?
I'm actually proud of 2 things: We're helping to drive the Israeli Fin-Tech scene forward by creating  a global Capital Markets data company, right here in Israel. At the same time, we are doing a real "public good" for the global markets by shedding light on an 'opaque' market that was partially responsible for causing the Credit Crisis.
Who inspires you/who do you admire and why?
I read quite a bit of history and find real inspiration in diverse, transformational leaders. If forced to limit myself to just 2 sources of admiration/inspiration, I'd say Abraham Lincoln for integrity, and Michael Bloomberg for vision and execution (and Lincoln wins on that front, too).
Which other companies do you admire and why?
Wow, there are so many! I'd have to go with Bloomberg for its transformation of opaque and inefficient financial markets through the use of data and human networks. Alongside Bloomberg, I'd also say Zillow, for applying some of these same principles, as well as some new ones, to the residential real estate world.
What do you do for fun?
I'm an avid runner and swimmer. I do my best thinking in the midst of my workout, and it never hurts to clear your mind!
iPhone or Android? Absolutely iPhone.
Favorite Food: Nothing beats a great steak, although gelato (preferably mint/choc-flavored) comes close.
Favorite TV Show: These days it's "Suits", though I have been known to flip to any episode of Friends or Seinfeld I can find.
Favorite technological gadgets/apps right now:
Things that make regular life more delightful like Airbnb, Uber, and in a different context, Capital IQ.
The best business advice you ever received:
"All change is hard, most change is good, and we're all in the change management business."
What do you think would really surprise people to learn about you?
I love to travel, especially to out-of-the-way places, as diverse as the Field of Dreams (in Iowa) and Kuala Lumpur (Malaysia). Any ideas for future destinations are welcome!