Zeev Farbman, Co-founder & CEO at Lightricks
Age: 36
Lives in: Jerusalem
Company's main offices: Jerusalem & New York
What does your company do and why is it unique?
We are creating an ecosystem of creative tools for mobile. We believe that the platform shift from desktop to mobile give us the opportunity to bring a new generation of amazingly powerful tools to the lives of aspiring artists, photographers and videographers, as well as everyday users. I am not aware of any other startup that has our blend of cutting edge research and development, combined with design and marketing excellence.
What are you most proud of in your company?
Lightricks has a truly unique combination of research, development, design and marketing talent that is hard to find anywhere else. Most of the founders of the company were PhD students, so we really tried to bring the best of what we saw in our experience of academia into the company, including the freedom to explore, research excellence and respect for your peers. Over time, we were able to attract people with similar values who thrive in this environment. It's a great place to work!
Who inspires you/who do you admire and why?
There are some scientists throughout history that I really admire for their ability to shift perspectives from what was generally accepted. They saw the world and reasoned about it in a completely new way that has been proven to be extremely effective. A great description of such a shift can be found in Neal Stephenson's series called "The Baroque Cycle".
Books from Neal Stephenson's series The Baroque Cycle
Which other companies do you admire?

Pixar: Both as an independent company and part of Disney. They are constantly pushing the envelope technically and creatively and showing what is possible in computer animation.

Apple: I admire the unprecedented discipline that has created an amazing combination of technical, design, marketing and logistics excellence.

SpaceX: The sheer scope of their ambition is amazing. We need more companies with this level of ambition!
What do you do for fun? I train in Brazilian Jiu Jitsu (brown belt).
Zeev training in Brazilian Jiu Jitsu (click to enlarge).
iPhone or Android? iPhone
Favorite Food: Japanese cuisine: Sushi, sashimi and beyond…
Favorite TV Shows: Firefly
Favorite technological gadgets/apps right now:
Oculus Rift and HTC Vive.
Favorite go-to websites/blogs for news on your industry/technology:
Lately I've been getting into Quora. It's a great place to read about issues that I can relate to. I also like some of reddit's subreddits.
The best business advice you ever received:
Trust yourself in your area of expertise and trust other people in their area of expertise. Learning to delegate and trust other people's judgment is a big part of growing a company.
Beyond that, so far the most valuable sources of advice I received came from reading. I have gained a lot from reading Ben Horowitz's The Hard Thing About Hard Things, Andy Grove's High Output Management and the classics such Peopleware and The Mythical Man-Month.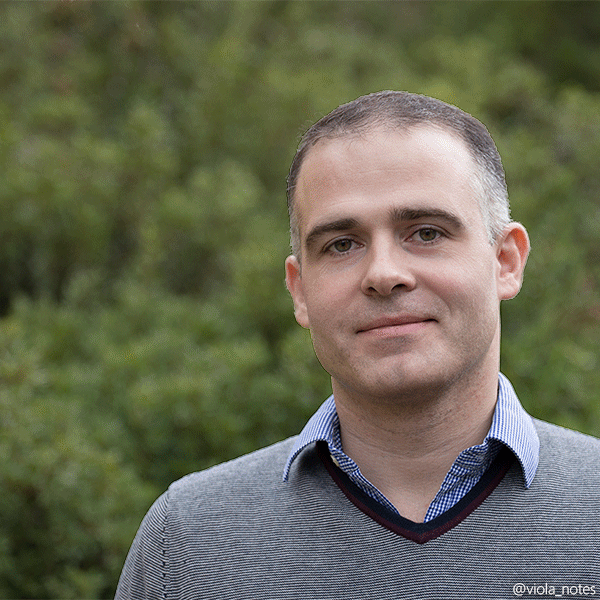 What do you think would really surprise people to learn about you?
I grew up in Oymakon region of Yakutia in the former USSR. It is one of the coldest populated places on earth. The average daily temperature during the winter is around -50C. It was a fun place to live!
A native of Oymakon out for a typical stroll… (brrr!)